How To Change The Links on Model Pages
John V
This will change the text link for individual products. When a person clicks on the model it will direct them to the corresponding product.
** This only applies to the "make/model" pages (eg. Audi, Mercedes-Benz, Lamborghini pages…)
*** WARNING – PLEASE BE CAREFUL VENTURING INTO OTHER AREAS OF THE BACKEND AND CHANGING THINGS YOU'RE NOT FAMILIAR WITH, AS THIS CAN CAUSE SERIOUS ISSUES WITH THE WEBSITE WHICH COULD POTENTIALLY INCUR CHARGES TO REPAIR THE ISSUES.***
1) Navigate to "Products" in the backend. Hover over the product and click "View".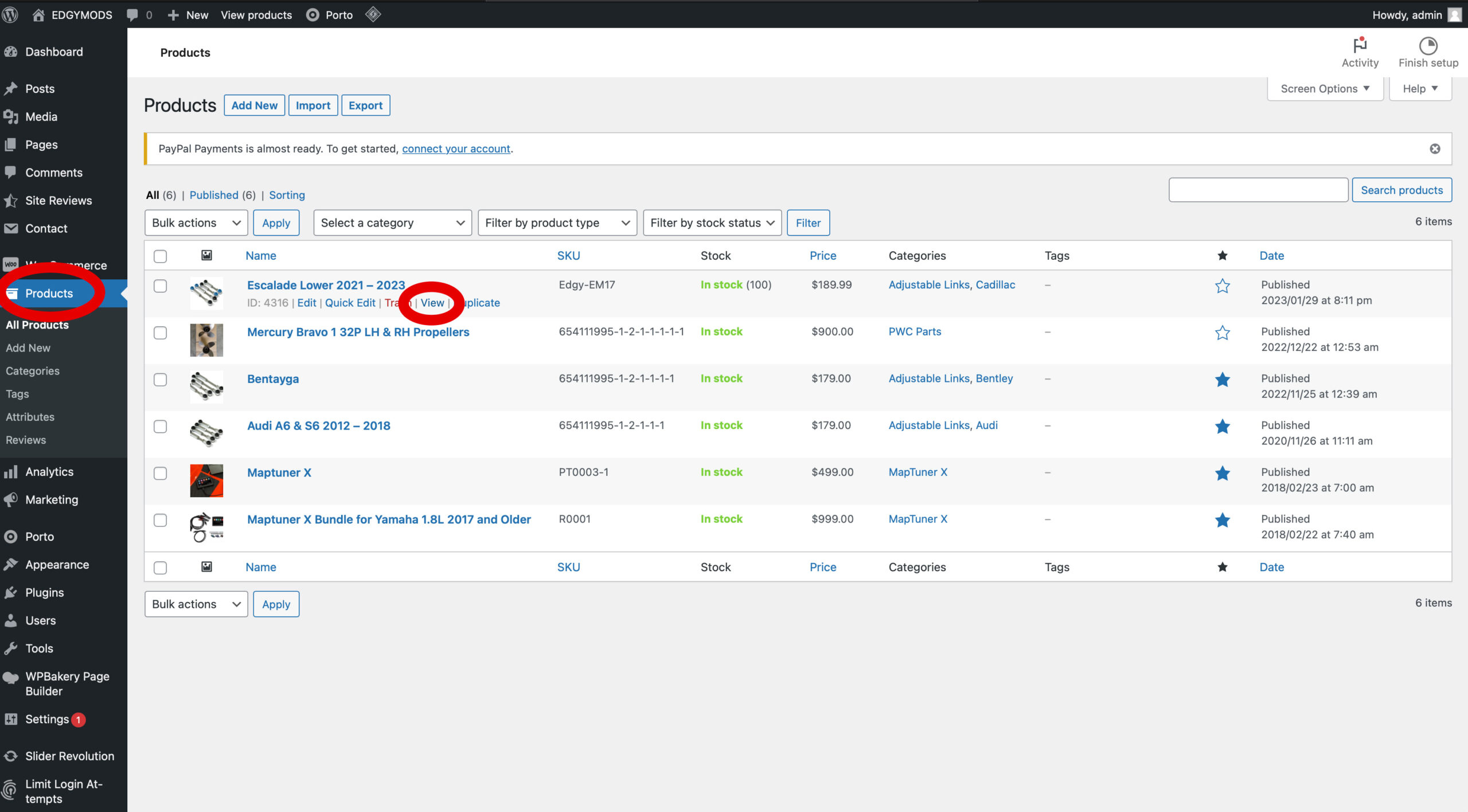 2) Select and highlight the url in the address bar in your browser… and either right click and select "copy"… or … (shortcut) press Command and C [Command+C]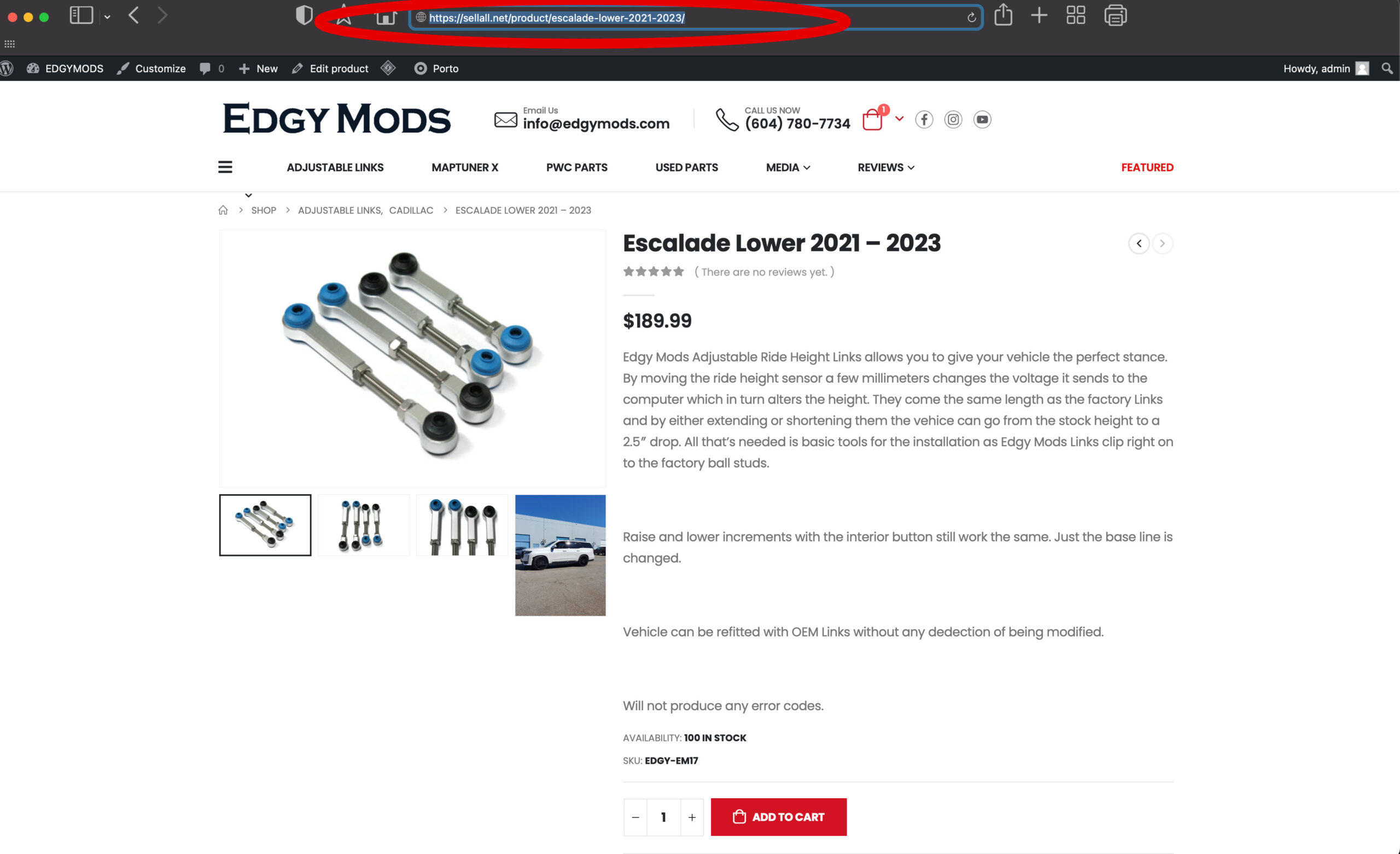 3) Navigate to the "make/model" page and click on "Edit Page" at the top.
4) Hover over the text box, a green button bar will appear. Click on the "Pencil" icon that says "Edit Text Block".
5) Highlight the text and click on the "Insert/Edit Link" button.
6) In the blank field that appears… either right click and "Paste" or … (shortcut) press Command and V [Command+V] together to paste. Once pasted click on the blue button with arrow. Click "save Changes" and "Update" to save your changes.
7) Hover over "Single Image" box, and click on the "Pencil" icon.
8) In the window that pops up, scroll down until you see "Image Link". Either right click and "paste", or [Command + V]. Press "Save Changes" and don't forget to "Update".