How To Change Banner/Title Image
John V
** This only applies to pages with banner images (eg. Adjustable Links, the various model pages, video page, gallery page,…)
*** WARNING – PLEASE BE CAREFUL VENTURING INTO OTHER AREAS OF THE BACKEND AND CHANGING THINGS YOU'RE NOT FAMILIAR WITH, AS THIS CAN CAUSE SERIOUS ISSUES WITH THE WEBSITE WHICH COULD POTENTIALLY INCUR CHARGES TO REPAIR THE ISSUES.***
*** Prior to starting, make sure your image has already been cropped/resized to 1920px x 500px. You can't just use any size image in here.
TIP: I also find it handy to have the image ready on the desktop, as it makes things easier to click and drag the image onto the website.
1) While on the front end of your website, navigate to the page and click on "Edit Page" at the top.
2) Click on the "pencil" icon to edit row.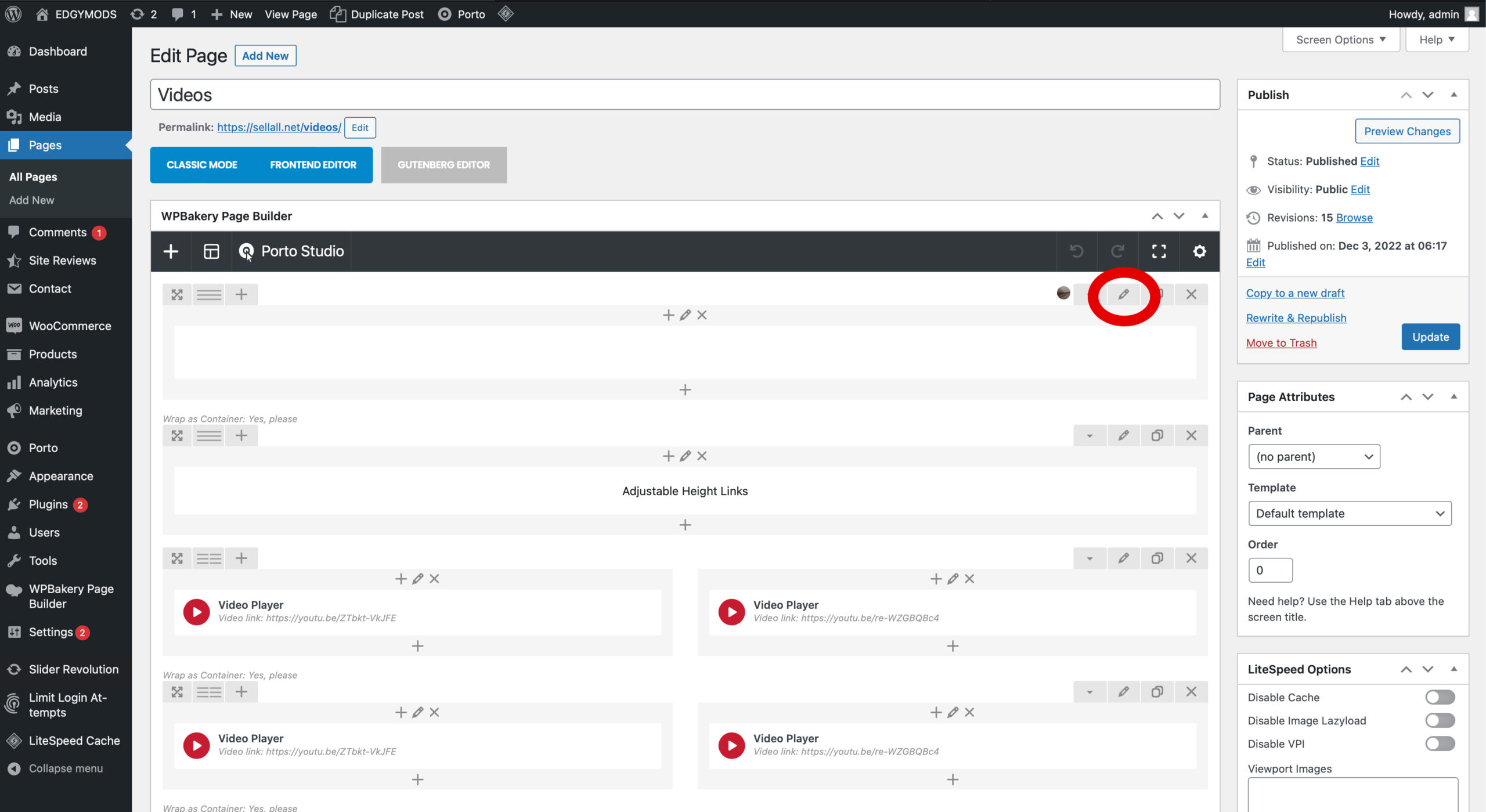 3) Click on "Design Options".
4) Click on the image to replace.
5) Click and drag the already cropped/resized image onto the "Media" page. The "Media" page is where all your images and PDF's are stored. The "Media" page can also be accessed via the menu on the far left under "Media".
5) Make sure the downloaded image is selected. Remove text from the "Title" field, and click on "Set Image"
5) Click on "Save Changes" which close the small window… and then click on "Update". **If you miss one of these steps, it won't save and you will have to redo the steps.