How To Add Images To The Gallery
John V
These instructions are for adding images to the "Gallery".
All images that are to placed into the "Gallery" should be cropped/resized to 1200px x 700px prior to being uploaded to "media" page.
1) Navigate to "Gallery" page and click on "Edit Page"
2) Hover over "Porto Image Gallery, and when the green button bar popups click on the "pencil" icon.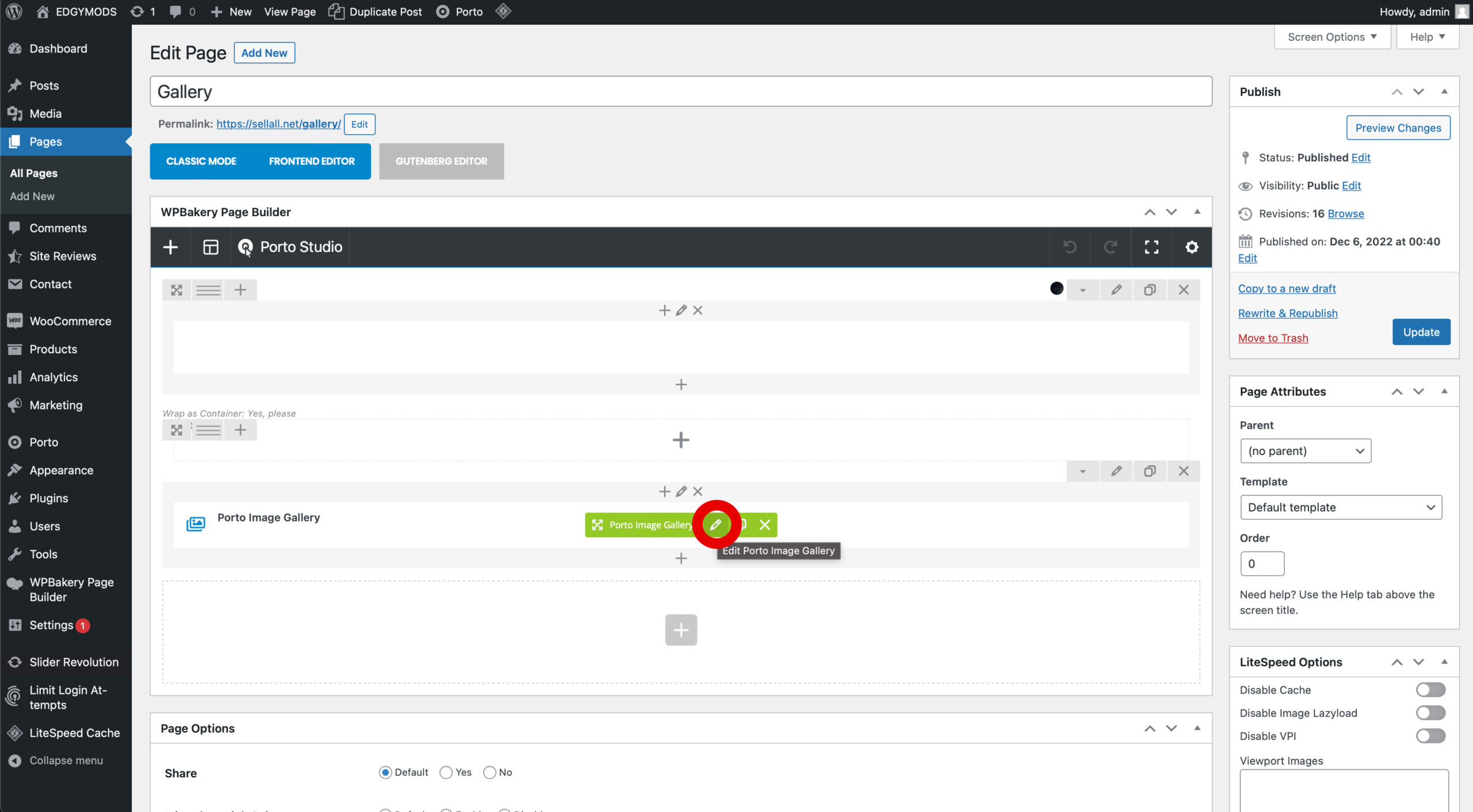 3) Click on the square with the "plus" symbol
4) Click and drag resized/cropped image(s) into "Media" page (on your desktop you can select multiple images at once and drag them all onto the media page). Confirm the image(s) are selected and click "Add Images".
5) Click on "save changes" and "Update".
***TIP:  To help speed up the loading of the gallery for viewers, it's a good idea to optimize the images (reducing the data size). Reducing the data size of images helps speed up the loading time… especially when there are a large number of large sized images. There are many online websites that do this… but a quick way of optimizing images is to purchase an app from Apple's App store called "Optimize Images".  You can add this app to your dock… and when open, you can drag multiple images on to the app at once to optimize the images. There are number of other similar apps on the App Store… feel free to try them out.
In a perfect world, all images on a website should be optimized… but if a page only has a couple of images, it won't make much difference.
In addition, all images should be in jpg format. try to avoid PNG files as they are significantly larger in data size. PNG images should only be used if the image has a transparent background. There is another format called webp, which I use on the homepage, but there's no need to incorporate that throughout the site.